Posts: 2
Joined: Tue Jan 31, 2017 1:59 pm
just highlighting the importance in any universe of having a good DM!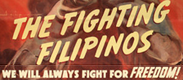 ---
What guys ... where did them guys come from. Are they our guys? Am I in B5 all of a sudden and they are the Shadows?
---
---
wowowoh.... Is Kari going to give an order to shoot the freighter!?
It would definitely prevent the freighter crew from becoming slaves, but... that's cold!

No... there must be something more clever into it...
---
Let's just see if her wave gets answered.
I think better in my sleep.
---
Oh, my. Are we going to get a Whisper backstory reveal?
---
Posts: 1
Joined: Sat Nov 11, 2017 5:10 pm
Whisper is a top-level Syndicate secret agent ?
Best plot twist in 10 chapters !!
---
Let's not jump into the conclusions. She could have just hacked some secret information that hinted what the password is.
Not now, I mean, not in this fight. Just some time earlier, during the CD break.
---
Kari's retort is especially fitting because the Samaritans were a rival religious sect to the group that Jesus had been telling that story to.
---
"Kari's retort is especially fitting because the Samaritans" - the samaritan took the injured guy to an inn keeper and then told innkeeper whatever extra you need to help this guy recover I will pay you when I get back here... so the guy helped would have been able to find out identity of "good samaritan" if he wanted.

But at same time "Bible Boy" should also know that in "sermon on mount" and other places, Jesus said to not be blowing a trumpet ahead when doing good deed so as to be rewarded by men like religious leaders often did, but instead do so in secret without expecting any reward back from men and then god would reward you.

... in this case, even though Kari wants to keep it a secret, her voice may be too famous for that to be possible.
---